American Male Voice Over for Advertisements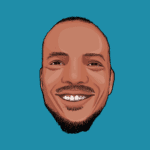 Hello and thank you so much for your interest in my services! My name is Michael Reid, and I am a full-time professional male voice-over talent. I would love the opportunity to record your script and play my part in bringing your project to life!
I have nearly 10 years of experience, completing successful projects for clients like the U.S. Air Force, Triotech, FEMA, Bodyguardz Phone Cases, the U.S. Census Bureau, and so many others.
Your script will be recorded from my high-quality home studio and delivered fully edited and mastered to the highest standard.
Give me a shout and let's discuss your vision!
100% Secure
Job is done or money back
You pay only the listed price without any hidden costs.
We keep your money until you are happy with the delivered work.
The job will be done or your money will be returned.
Your commercial script needs an experienced, versatile, and engaging male voice, and you need the sound quality to be top-notch. I check these boxes and more, and I would love to record your thirty to sixty second commercial script!
- Your recordings will be edited and mastered to the highest standard, and a turnaround within 24 hours is guaranteed. Any revisions will be taken care of at no extra charge.
- I am a full-time voice over talent and always responsive, I understand the value of prompt and clear communication.
- My experience includes hundreds of successful recordings for clients like The U.S. Air Force, Discover Global Network, Bodyguardz Phone Cases, and many others.
So, let's have a conversation about your vision and bring your commercial to life!
Thank you so much for your time and consideration, I hope to work with you one day soon. Stay safe!
How many revisions do you allow
I take care of all revisions at no extra charge.
How quickly can you deliver a finished product
If necessary, I can deliver a finished recording within 4 hours of being hired.
Are you interested in long-term collaborations
Absolutely! I would be happy to form a long-term work relationship.
Thank you for considering me! The next step is to share your script with me, and let's have a little conversation about it. Describe your vision to me along with any special instructions for the recording. I will then provide at least 2 takes of your commercial script, completely edited and mastered. Now, take the time you need to review the recordings and provide me with your feedback. We will continue to work together until your vision comes to life, at no extra charge.
Media Player Error
Update your browser or Flash plugin
Media Player Error
Update your browser or Flash plugin
Media Player Error
Update your browser or Flash plugin
Media Player Error
Update your browser or Flash plugin