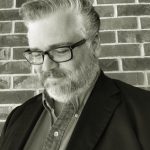 I was deeply involved in theater for years ranging from comedy, dramatic, even a melodrama as the villain! I detoured from this work to focus on my career working with those affected by intellectual disabilities for the last 20+ years. I am returning to my performance roots by performing in improv and now doing voice over. I look forward to working with you by giving the desired voice to your dream/vision. I will use my passion that I have obtained from my career and apply my passionate work ethic to the projects we create together.
100% Secure
Job is done or money back
You pay only the listed price without any hidden costs.
We keep your money until you are happy with the delivered work.
The job will be done or your money will be returned.
I will deliver an American voice over for your project!
I have an in-home studio.  I recently have provided voice overs on audio books, eLearning, YouTube videos and a radio commercial and would be happy to help in your project.  I take feedback very well and open to any suggestions to make your project successful.  I won't stop until you're happy!  Let me know when you're available and I will be there.
If you have any questions before we get started - please reach out! I'd love to hear from you!
How do we get started?
Just shoot me a message with any follow-up questions. I want you to feel comfortable.
Can you mix music with a voice over?
Absolutely! I have access to royalty free music or I can use one of yours if you like.
Please send: 1) Script 2) Direction (tone, pace)...Did you hear something on my demo you would like me to use as a reference? 3) Audio specs (wav, mp3)
Media Player Error
Update your browser or Flash plugin
Media Player Error
Update your browser or Flash plugin
Media Player Error
Update your browser or Flash plugin
Media Player Error
Update your browser or Flash plugin
Media Player Error
Update your browser or Flash plugin