American Voiceover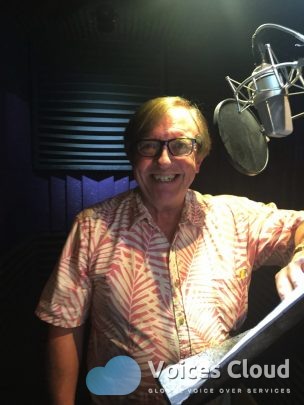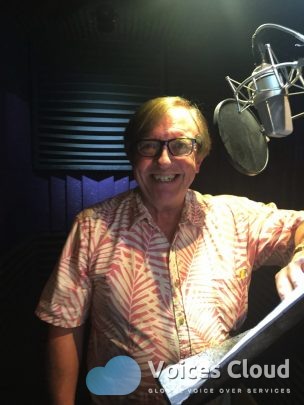 100% Secure
Job is done or money back
You pay only the listed price without any hidden costs.
We keep your money until you are happy with the delivered work.
The job will be done or your money will be returned.
A Warm, Friendly, Authoritative, And Rich Bass Voice
RICH BULLOCK…
Voiceover directors and agents often tell voice talent to find the "music" or "melody" to copy for a script. Let Rich sing your melody for you…
Extensive background as a professional musician within all musical genres enables him to do just that!
Virtually all categories of voiceover are in his repertoire.
Trained with a veritable Who's Who of teachers including Robin Armstrong, Pat Fraley, Jodi Gottlieb, Joyce Castellanos, Jeff Howell, MaryLynn Wissner, Marc Cashman, Scott Brick, Beau Weaver, Kalmenson & Kalmenson, Kay Bess, MJ Lallo, Lauren Adams, Tim Keenan and Sylvia Aimerito…among others.
Longtime prior employment in the corporate aerospace world enables him to understand the importance of being responsive to the needs of the client.
Rich will do all he can to provide maximum value and meet the deadline for any project he is employed on.
Rich is his name… Rich is his voice…
What is your max delivery time?
I have used 3 days as a guide based upon a simple commercial, narration and/or other type of recording about 2 minutes or less, but upon receipt of script I make every effort to provide turnaround ASAP, usually within a couple of hours. Longer projects/recordings may necessitate a longer delivery time that can be negotiated.
Do you have home recording capability?
Yes, I have a quiet space for recording with an array of quality microphones such as Shure SM7B, Sennheiser 416 shotgun, Electro Voice EV RE20 and others. I do not yet have remote connectivity such as Source Connect just yet, but I intend to in the near future. In case such advanced connectivity options are required, I have ready access to a number of nearby quality recording studios equipped for such needs.
What do you charge for extra fast delivery and revisions?
The figures quoted in the sections for such are for guidance only and can be negotiated. My policy for rereads, revisions, etc. is stated in the Instructions to Buyer above.
Pay Pal or wire transfer accepted for payment. Please specify desired time of need upon placing order, I will do my best to significantly beat the deadline. I will provide up to two rereads and/or corrections free of charge, but re-records due to significant script rewrites may incur additional charges. I do my best to adhere to GVAA Rate Guide rates, but will negotiate fee based upon client budgetary restrictions and/or final usage of recording. Thank you for your consideration!
Media Player Error
Update your browser or Flash plugin
Media Player Error
Update your browser or Flash plugin
Media Player Error
Update your browser or Flash plugin