Friendly American male voice over in English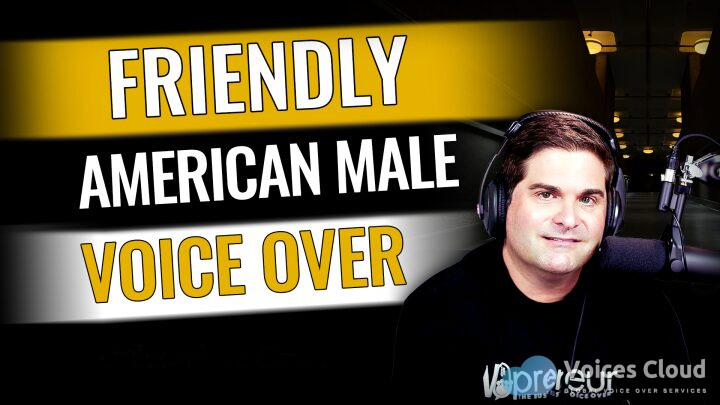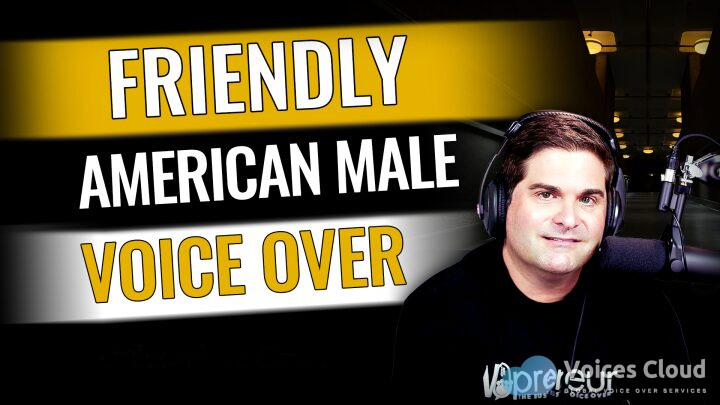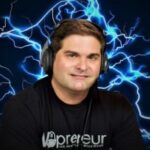 Hello, my name is Brad Storm, and I have a background being behind the mic as a voice over artist, ring announcer, podcaster, and host for television. I have broadcasting degrees from both the University of Georgia and Connecticut School of Broadcasting. I also have 15 years of experience as a firefighter, which has taught me communication skills that allow for excellent customer service. My professional studio allows me to provide one-stop turn key professional audio. My passion is creating a variety of voices for your project needs with a smile.
100% Secure
Job is done or money back
You pay only the listed price without any hidden costs.
We keep your money until you are happy with the delivered work.
The job will be done or your money will be returned.
Do you need a conversational friendly voice over for your upcoming ad or video?
Hello, my name is Brad and I'm an active seller on Voices Cloud. In this gig, I will record a friendly conversational voice over that can be delivered within a 48 hour time frame with 1 revision and Hq audio upon request.
Whether you need a corporate delivery or something this is friendly and inviting, I have the ability to deliver on your needs and expectations.
Services Provided:

American Neutral Accent
Commercial
Video Narration
Video Sales Letters
Explainer Videos
YouTube Videos
IVR/Phone Messages
Voiceovers For White-Board Animation
Apps
Promotional Videos
Vocal Ranges Includes:

Adult - Young Adult
Middle-Aged
Senior
See FAQ's for more information. Drop me a message if you have any questions in regards to this gig.
Let's get started on your friendly conversational American male voice over today!
What Time Zone Are You In?
I am located in South Carolina, which is Eastern Standard Time.
What Is Your Revision Policy?
Revisions are requested for a number of reasons. A couple of examples are, when changes to a script have been made, or the cadence and tone are off. I offer a $5 revision per change. **Note -Mistakes, and issues that I have caused are no charge.
What Are Commercial Rights, And Do I Need Them?
Commercial rights (buy-out) is for promoting your product or service in non-paid marketing channels.
What Are Full Broadcast Rights, And Do I Need Them?
You will need to add full broadcasting rights (buy-out) for advertising your product or service in paid broadcasting channels, like Radio, TV and Internet.
Do you offer proof reading or editing services for scripts and copy?
Yes I do, for an additional $10 (gig extra) per 500 words I will proofread your script and make sure that it is grammatically correct and flows well in regards to voice over.
What Is Timed Audio Sync? (Per 60 seconds)
This is time syncing audio to a video, and is priced per 60 seconds. This process takes a bit longer and requires extra time. I will deliver finished files as an MP4. Reach out to me before purchasing to discuss what you need time synched.
I need background music mixed with the voice over, can you do this?
Yes! This option is available in my gig-extras. I will edit, mix, and master an audio track from my extensive library of royalty-free music.
What Are Split Files And How Am I Charged?
Price per 5 files is $5 (i.e. if a buyer needs the script split into 20 files, he or she will need to purchase this upgrade 4x).
What Languages do you speak?
I'm fluent in the English language only. If your script has words, names, places that are not in English or are not common, contact me before ordering and provide audio or video links to the proper pronunciation. This will ensure that I can pronounce the words correctly to avoid cancelation.
Attach your script and all directions you have for this order.
This would include styles, tempo/speed, pauses, inflection, ideas, etc. (Please be aware, that any changes to scripts, characters, etc. that are not noted here in the instructions will be billed as a revision.)
Media Player Error
Update your browser or Flash plugin
Media Player Error
Update your browser or Flash plugin
Media Player Error
Update your browser or Flash plugin
Media Player Error
Update your browser or Flash plugin
Media Player Error
Update your browser or Flash plugin