I will present you a great American accent.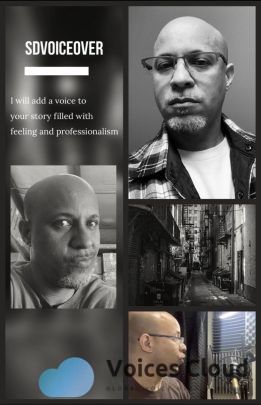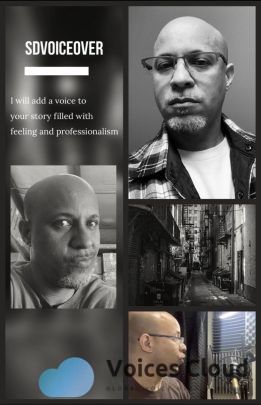 100% Secure
Job is done or money back
You pay only the listed price without any hidden costs.
We keep your money until you are happy with the delivered work.
The job will be done or your money will be returned.
Name Silas D III
Location ATL/GA
Union Affiliation Non-UnionRepresentation NoConnectivity Source ConnectHome Studio? YesStudio Equipment Reaper DAW, Scarlett Mic pre, Neumann TLM 103, PreSonus E66Voice Description My voice can be described as a professional tenor, Everyday GuyAccents/Dialects A few
Experience 11yrsBiography
In the past my vocal talent has been in plays, The New York Daily News, I sang in a choir group named "New Voices of Freedom" which appeared on U2's "The Joshua Tree" and "Rattle & Hum" album, and even had small parts on "In The Heat Of The Night", and "Ill Fly Away".
Contact *****
PLEASE CONTACT ME BFORE ORDERING.
I WILL PROVIDE UP TO 80 WORDS OF VOICEOVER FOR ONE GIG.
FOR LONGER SCRIPTS PLEASE ADD 1 GIG FOR EVERY 80 WORDS.
FOR LONGER PROJECTS MORE THAN 200 WORDS PLEASE CONTACT ME FIRST.
BE SURE TO LEAVE A DETAILED DESCRIPTION OF THE STYLE AND CADENCE YOU WOULD LIKE. SERIOUS, WARM, CHEERFULL
Media Player Error
Update your browser or Flash plugin