Pro North American Female Voice Talent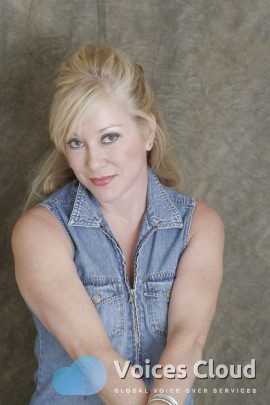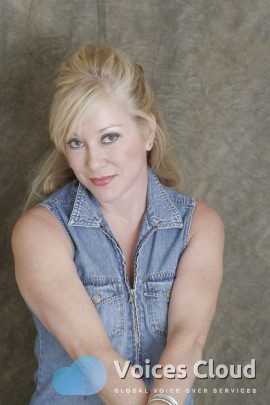 I am a seasoned American Female Voice Over Professional living in Florida. I currently have a National commercial running for "Silver Singes" and have worked with Volvo Penta, Google Jacquard, Ace Hardware, Thermador, Toys-R-Us, Pfizer, Netflix, Jaguar, Equity Bank, Ellume Labs, Pipeliner CRM and many more. I do TV and Radio commercials, Corporate training videos, Narrations, IVR systems, greetings, Animations, video games and more. If you're looking for an experienced voice talent who can bring your project to life, then please contact me.
100% Secure
Job is done or money back
You pay only the listed price without any hidden costs.
We keep your money until you are happy with the delivered work.
The job will be done or your money will be returned.
Hello, my name is Kathy Curtis and I'm a Female pro Voice Over talent that has trained with some of the top Voice Over coaches in Los Angeles and New York. I have voiced thousands of Radio, TV, website video's, corporate narrations, e-learning and explainer video's and tons and tons of phone messaging greetings and voice mail prompts, and I currently have a National TV spot running for "Silver Singles".
Pricing is BY THE WORD! $30.00 for every 50 words. A typical :30 second commercial has 84 words so the cost would be $60.00 etc.
I also charge a broadcast fee of $25.00 for Television and $20.00 for Radio. Website and internet use needs a commercial license which is $20.00.
Please send me your script and I'll be happy to price it out for you.
I provide one read, but if I make a mistake, I will fix it for free. Other changes to the script or different style, if it is small will be $10.00, a fill new read for script change or style change is full price.
Please attach your script
And please tell me what kind of read you are looking for, ie. sexy, soft, sweet, excited, happy, corporate, business etc.
In order to give you an accurate price, I will need you to attach the script. Please tell me what kind of read you are looking for, feel free to send a sample if that helps and anything else you can tell me about the project so I can understand what you are looking for.
Media Player Error
Update your browser or Flash plugin
Media Player Error
Update your browser or Flash plugin
Media Player Error
Update your browser or Flash plugin
Media Player Error
Update your browser or Flash plugin