Professional American English Male Voice Over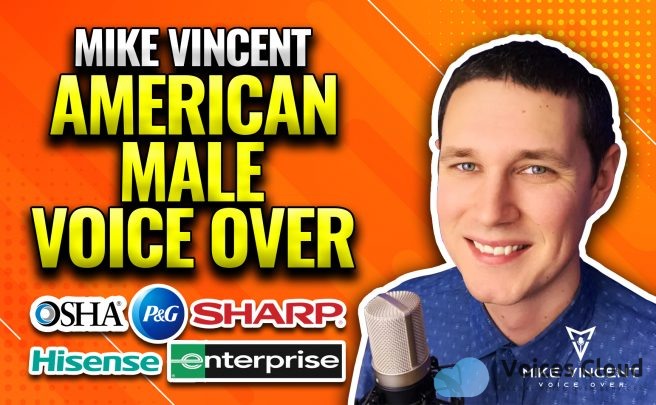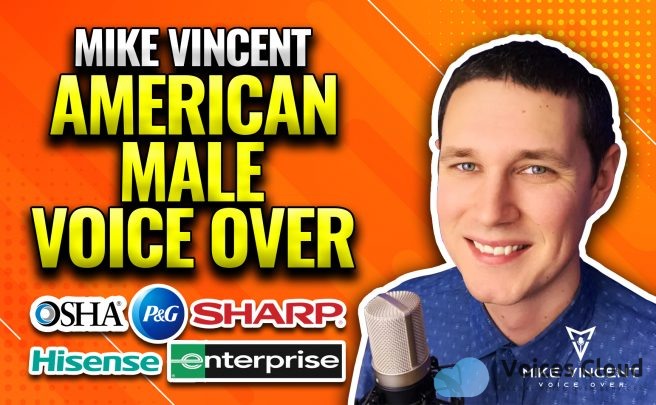 100% Secure
Job is done or money back
You pay only the listed price without any hidden costs.
We keep your money until you are happy with the delivered work.
The job will be done or your money will be returned.
I'm your professional American male voice over!
Hi! I'm Mike and I have over 7 years' experience as a public speaker and over 15 years' experience in audio/music production to help give your project a voice!
As a public speaker, I know the power and value of creating a connection with an audience. Let me help you make that connection with yours.
I've been the voice of trusted brands such as Enterprise Rent-a-Car, Procter & Gamble, Sharp, and more!
Every voiceover I record is professionally edited and EQ-ed.
See my FAQ's below for more information
I provide voiceovers for:
Explainer/Whiteboard Video
YouTube
Phone message / On Hold / IVR
Radio, TV, and internet ad & commercial
Corporate Training
Video Narration
Website
Power Point Presentation
Meditation
Video Sales Letter (VSL)
Real Estate Listing
And More!
I'm at your service!
Order now!
What is Broadcast Rights?
If you intend to use my voice over in radio, TV, or internet commercial advertising, you will need to purchase the "Broadcast Rights" Extra.
What is your revision policy?
A revision is a minor change to the script or to my acting, up to 75 words. A complete rerecord is not a revision. Any mistakes that are my fault are ALWAYS free. I offer one revision for free with every purchase, otherwise, additional revisions are $5 for every 75 words.
What is "Extra Fast Delivery"?
Extra Fast delivery is a gig extra that guarantees your delivery within 24 hours.
What time zone are you in?
I'm in the Eastern Time Zone (New York, USA). I'm located in Ottawa, Canada.
Is there anything you won't record?
I do not record hateful, derogatory, cursing, vulgar/sexual language, or explicit topics. I also do not record testimonials or anything that I believe may be misleading or related to a scam. I reserve the right to deny any work that I do not feel comfortable voicing.
What is your Proofreading policy?
I will gladly proofread your script for spelling/grammatical errors and help with diction and flow if desired. My rate is $10 for every 1000 words. I have an Ivy League education (Princeton University, 2010). I'll help you sound great!
What is "Super Fast Delivery?"
If you purchase Super Fast Delivery, I will deliver on the same day or as soon as possible. Message me first to make sure I am available and near my studio and I'll get started right away!
What is "Social Media Rights"
If you plan to use my voice in any social media (Facebook, Twitter, Instagram, Youtube, etc...) you must purchase the "Social Media Rights" Gig Extra.
Media Player Error
Update your browser or Flash plugin