Smooth, Deep, Heroic American Voiceover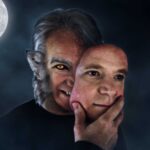 Hey there I'm Karl. How do you like me so far?
Well let me tell you that I like you already because, you're here taking the chance on my buttery voice and solid voice acting skills betting that, what you need to satisfy the exacting standards of your message, is all right here just waiting for you.
Sounds great you say! How do we make that happen?
Excellent question. I personally take your needs and make them my top concern.
That's it, simple as can be.
Whether your story is brief and all it may be is a 6 second internet commercial or a wild ride through a 10 hour audiobook, I make it my job to move your audience, entertain, enhance their retention of your key information. Through such a powerful presentation of your words and my voice, we may just possibly change their behavior to suit your goals. I am that good and my voice is that persuasive. I do this through the artful craft of creative voice acting and vivid narration that just sounds amazing.
I am a pro at using my voice to convincingly move people into action. Whether bringing authority and confidence through business videos, awakening minds in e-Learning programs or entertaining through animation, Virtual Reality, and/or gaming, what have you, I'm your golden ticket.
If you are Looking for a talented male voice actor with a golden voice you can count on to nail your narration right out of the gate? You can count on me, Karl Nordman, as your go-to male voice over artist.
You have come this far, come on what are you waiting for? Lets make your project as close to perfect as it can be. Contact me for a custom audition or a quote for your project.
You'll be so glad you did. Lets get started!
More than just a beautiful baritone voice!
A resourceful, creative mind with loads of heart. Fast, accurate, and best of all, human.
100% Secure
Job is done or money back
You pay only the listed price without any hidden costs.
We keep your money until you are happy with the delivered work.
The job will be done or your money will be returned.
100 words in American English. Recorded on professional equipment and delivered to an inbox of your choice. give me the tone and context for how you want these words to sound and I'll get it done for you quickly and efficiently delivered to you in either a .wav file or .mp3. 24 hour turnaround on average but rush delivery will be an additional €25 fee.
Media Player Error
Update your browser or Flash plugin
Media Player Error
Update your browser or Flash plugin
Media Player Error
Update your browser or Flash plugin
Media Player Error
Update your browser or Flash plugin
Content words (Number)
100 words or 1 minute of audio