Natural Arabic Female Voiceover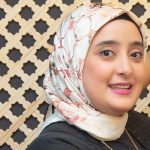 Somaya is an Arabic voice over artist based in Egypt and specialize in Video narrations, IVR
phone
system recordings and Commercials. With the mindset of an Electronic Engineer, Somaya is able to present precision, creativity and real sense of words to her clients. She works with many clients in Egypt, Gulf and delivered different projects for social media,( Jeel | جيل ) Android App, IVR for (Bidfood) Saudi Arabia, and TV (Kellogg's, Lifebouy, Dixiemills, KAESF and Dr.otker) Egypt, (SouqDiamond) Dubai and Proud to be the official voice over for (Moon Application) Oman.
100% Secure
Job is done or money back
You pay only the listed price without any hidden costs.
We keep your money until you are happy with the delivered work.
The job will be done or your money will be returned.
My Pleasure to be your Voice !
"The Real Sense of Words Distinguishes The Unique Vocal Performance"
I will do a natural friendly dramatic Arabic female voice over.
I can provide Voice Over services : Commercials , IVR Phone system recording , characters and e-learning.
Recording in a soundproofed Home Studio with professional equipment: RODE NT1, Rode AI1 external audio interface, Sennheiser HD 206 headphones, editing Adobe Audition and Audacity.
Clients Include: Kellogg's Egypt , Souq Diamond Dubai, Lifebuoy Egypt, Dr.Oetker Egypt, Alma Health Dubai, Moon Application Oman, Jeel Application , CMC Canadian Medical Center Dubai and Novomed Dubai.
" I Highly Recommended Dealing with this seller! She was friendly, Gave me more files and was quick to deliver and communicate."
"Very Friendly and very professional ,Did the job fast and without any need of revisions ."
When you work with me, you know you'll be getting my best performance. From the start to the finish.

What about additional changes or revisions?
One time spot(s) revision are extra with this gig. Free spot revision If I miss/add or mispronounce a word(s). There is a minimum charge per revision. If I have to record the whole audio again or if there is an addition, It will require a new order. This will also be subject to delivery delay.
Can I ask you a test or audition with my script?
Sure thing, I can record few seconds for you, as an example of what your voiceover will be!
Do I need Commercial Rights or Full Broadcast Rights?
If the voiceover is promoting a product or service but only used in non-paid promotion, all you need is "Commercial Rights". If it will be used in paid promotion, including online, choose "Full Broadcast rights". If you have any doubt please feel free to contact me!
Please contact me first!
Make sure you read all the FAQs!
Make sure you add all the extras you need
Please be clear in what you need.
PLEASE FEEL FREE TO CONTACT ME TO TALK ABOUT YOUR PROJECT!
Media Player Error
Update your browser or Flash plugin
Media Player Error
Update your browser or Flash plugin
Media Player Error
Update your browser or Flash plugin
Media Player Error
Update your browser or Flash plugin
Media Player Error
Update your browser or Flash plugin