Professional Irish male voice over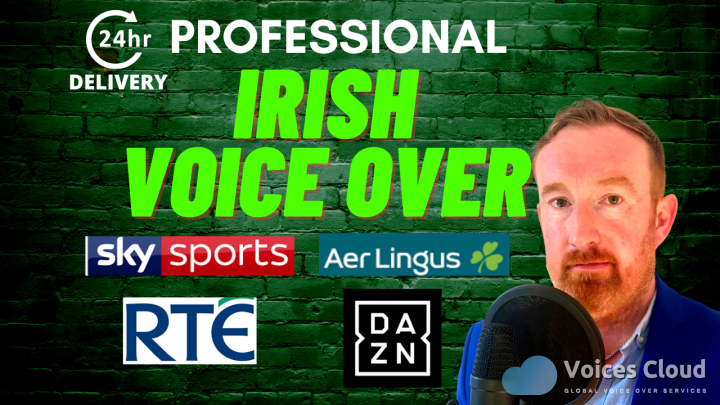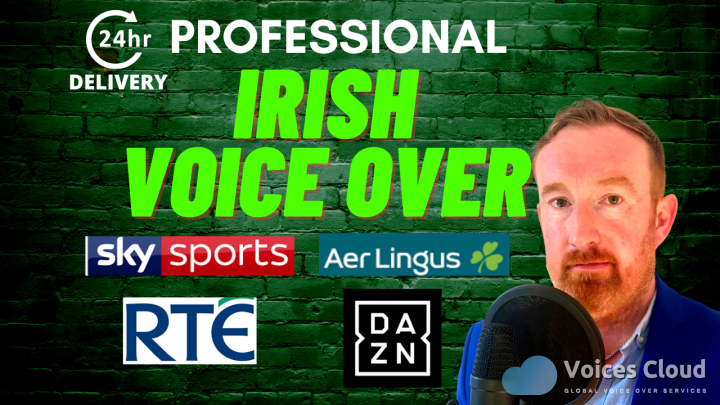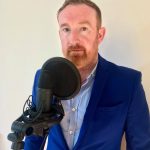 Hello! I'm JP! I'm a professional Irish voice actor with over 15 years voice over & broadcast experience in TV and radio, Based in Ireland. I can provide a professional radio voice or a calmer story telling voice or i can change my accent to over 40 different accents from around the globe! Be it Audio books,Radio or TV adverts, Video games, Whatever,No job is too big or small! Just send me a script or text or drop me a line and I will say whatever you want in no time! I work from a purpose built studio and only operate professional recording equipment. Look forward to working with you!
100% Secure
Job is done or money back
You pay only the listed price without any hidden costs.
We keep your money until you are happy with the delivered work.
The job will be done or your money will be returned.
WELCOME TO JP WRIGHT VOICES!
★I have over 15 years voice over & broadcast experience in TV and radio and the ability to voice most Irish accents from my native Kildare,Dublin North side,Dublin South Side,Cork,Kerry,Midlands,Northern Ireland etc.
I have voiced for the likes of Sky Sports, Netflix , RTE and Aer Lingus.
My versatile voice can be: warm, friendly, upbeat, relatable, natural, fatherly, confident, positive, cheerful, funny, sarcastic, dynamic, empathetic, conversational, understanding, angry, evil, corporate, professional, mature, authoritative etc.
🎤 Video games
🎤 Narration
🎤 TV & Radio
🎤 Adverts & Commercials
🎤 Whiteboard / Animation
🎤 Explainer videos
🎤 eLearning
🎤 Podcasts
🎤 Corporate videos / Presentations
🎤 Phone / Voicemail / IVR
🎤 Real estate promotion
🎤 and more, just ask!
What IS included ?
✅ Up to 100 words
✅ High quality .wav file
✅ 2 revisions
Please Note:
📢 Commercial or Broadcast Rights ARE REQUIRED if the voice over is for non-personal use
📢 see the FAQs or just ask!
⏱️ Super Fast Delivery Available !
When do I need commercial Rights ?
Apart from personal use, If you will be using my voice online or on social media(Youtube,Facebook,Instagram )etc you will at the very least need to add the Commercial Rights extra.
Do I need broadcasting rights?
Any voiceover that will be broadcast on TV, radio or through paid internet channels require the purchase of Full Broadcast Rights. The rights are necessary and fair, as they protect you from any liability for further compensation to me.
Media Player Error
Update your browser or Flash plugin
Media Player Error
Update your browser or Flash plugin
Media Player Error
Update your browser or Flash plugin
Other jobs by JPWrightVoiceActor