Hebrew VO, English with an Israeli Accent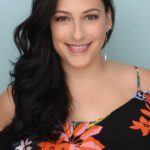 My name is Adi, born and raised in Israel and currently living in NYC.
I studied acting in Israel, and have a vast experience as a voice actor.

Here are a few of the projects I worked on -

Voice acting: Mary Poppins (Mary Poppins), Dora the Explorer (Boots), Phineas and Ferb (Candace), Harry Potter (Bellatrix Lestrange), Mickey Mouse Clubhouse (Daisy Duck), Shrek (Rapunzel), and many more.

Voice Over: Waze (Yael), Spotify, Emirates Airlines, Maccabi Health, Jerusalem City Hall, OK Cupid, and many more.
100% Secure
Job is done or money back
You pay only the listed price without any hidden costs.
We keep your money until you are happy with the delivered work.
The job will be done or your money will be returned.
I will record a voice over in Hebrew or in English with an Israeli Accent.
The price is $100 for every 300 words.
However - that can be changes according to the specifics of the project.
Add ons -
Background music
Singing
Voice acting (character voices)
Sync to an existing video
Ask me for more info, or if you have something you haven't found here.
Adi
- Please send the text in a "docs" format.
- Please add "Nikkud" if you'd like it to be grammatically 100% accurate (According to Haakademia Lelashon)
- If there are special words or names that are not common - please send a recording for pronounciation.
Media Player Error
Update your browser or Flash plugin
Media Player Error
Update your browser or Flash plugin