I will my Japanese voice as a voice actor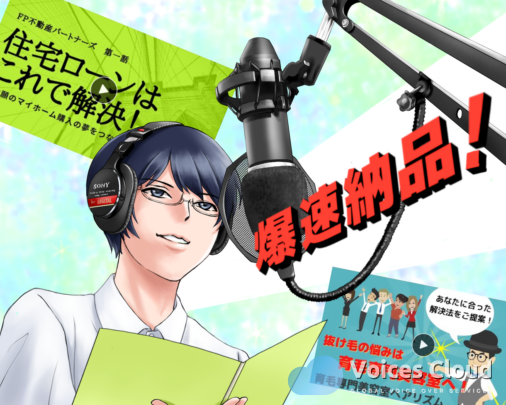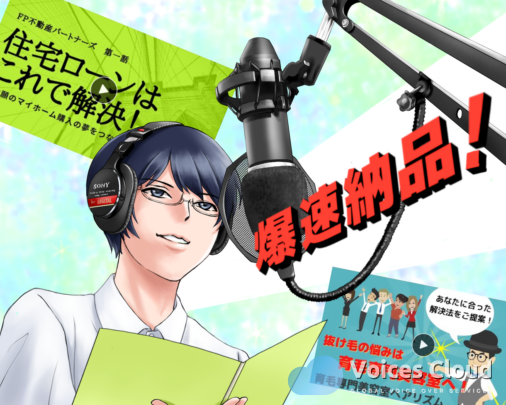 100% Secure
Job is done or money back
You pay only the listed price without any hidden costs.
We keep your money until you are happy with the delivered work.
The job will be done or your money will be returned.
"I need immediate voice and narration for presentations used in the company!"
"I want an announcement of a documentary work ...!"
Is there such a person?
In such a case, leave it to me!
★ CM
★ In-house broadcast
★ Corporate VP
★ PR videos, etc.
We support a wide range of narration from straight narration to character narration.
Since we have a recording booth at home, it is possible to deliver on the same day depending on the timing.
You are free to edit the delivered sound source.
It depends on our schedule and the amount of text,
If it is short, it is an image that can be recorded from around the evening and delivered by the next morning.
Performs noise removal and sound adjustment
We deliver high quality narration.
[Achievements in home recording]
・ Corporate VP
・ Advertising video
・ Automatic voice
·Product introduction
Such
If you have any questions or requests, please contact DM
Please feel free to contact us.
What is the estimated delivery time?
Depending on the amount of text to be recorded, We have set 5 days with a margin. If you are in a hurry, please contact us.
How many corrections can be made?
If there is a problem with this narration image or sound quality, we will correct it as many times as you like. However, in the case of correction due to the convenience of the orderer, additional payment will be required due to re-recording.
How should I count the characters in the manuscript?
How to count the number of characters -Count the number of characters of the sound actually spoken, not the number of characters in the manuscript. ・ Periods and commas are not counted.
Is it possible to respond on the same day?
Please contact us. Depending on the time and content, we may not be able to respond.
Media Player Error
Update your browser or Flash plugin
Media Player Error
Update your browser or Flash plugin
Media Player Error
Update your browser or Flash plugin
Media Player Error
Update your browser or Flash plugin
Media Player Error
Update your browser or Flash plugin