Indian English Corporate Voice Over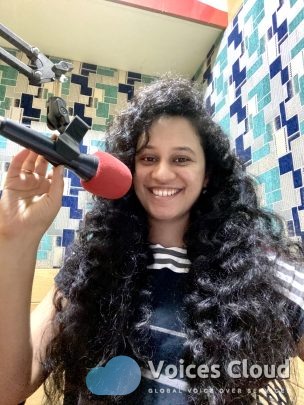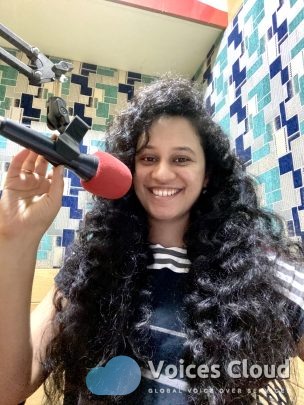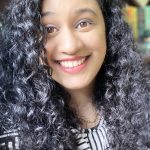 My name is Mohita Namjoshi. I am a seasoned voice over artist with diverse industry experience of eight years.
I have a warm and inviting voicing style with a hint of cheerfulness.
I work from my own broadcast quality home studio and deliver final outputs within 48 hours!
I am keen to take in any feedback and inputs from the client and make sure that I deliver according to their needs.
100% Secure
Job is done or money back
You pay only the listed price without any hidden costs.
We keep your money until you are happy with the delivered work.
The job will be done or your money will be returned.
Hi,
Do you have a corporate film script that needs to be read? With my experience of 9 years and my expertise in Indian English corporate voice overs, I can give your script exactly what it needs.
I understand that you may require a professional, slightly authoritative voice to make your corporate film impressive. Or else, you may be looking for a more friendly and upbeat voice to make your brand more approachable.
I will take your requirements as my North Star and make the VO fit perfectly with your video.
All my recordings are completed in my broadcast quality home-studio. This ensures that the delivery is top-notch and speedy.
I am also open for revisions and a live directed sessions if needed.
I also take up voice-overs in North American English, Hindi and Marathi.
Are you a native Indian?
Yes, I am. I have an authentic neutral Indian accent.
How many days do you take to finish the VO?
I usually submit the VO in less than 48 hours.
Media Player Error
Update your browser or Flash plugin
Media Player Error
Update your browser or Flash plugin
Media Player Error
Update your browser or Flash plugin
Media Player Error
Update your browser or Flash plugin
Media Player Error
Update your browser or Flash plugin