Italian Female Voice Over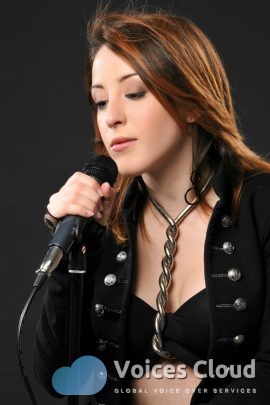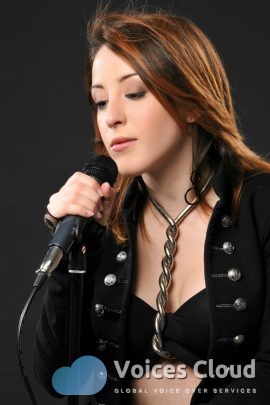 100% Secure
Job is done or money back
You pay only the listed price without any hidden costs.
We keep your money until you are happy with the delivered work.
The job will be done or your money will be returned.
I am a dynamic person, always looking to improve myself, and I have always had a passion for voice and music in all its aspects, coming to follow various courses of vocal improvement and voiceover and for composer and sound design.Not professionally but intermediate level I play the piano, basic level bass guitar and ukulele. I have good mixing bases obtained thanks to the course for composer at the Santa Cecilia conservatory in Rome, I can use the most used daw as a logic reaper wwise fmod ableton or cubase.I have a small recording studio where I use: - Macbook pro ***** ", - preferably daw Logic; - Speakers Alesis Elevate 3 MKII; - to record with dynamic microphone shure sm58 or Sennheiser E835, with condenser microphone Warm Audio WA-47jr; - Audio interface Focusrite Scarlett 4i4 3rd Genaudio card; - closed headphones akg k92, open headphones Beyerdynamic DT 990 PRO.
I need a script in Italian and indications with the intention and tone you would like of the commercial (e.g. energetic, sensual, light, formal, etc.) and where there are particular words, numbers, foreign language or names, indicate the pronunciation you want.
Media Player Error
Update your browser or Flash plugin
Media Player Error
Update your browser or Flash plugin
Media Player Error
Update your browser or Flash plugin