Japanese Male Voice Over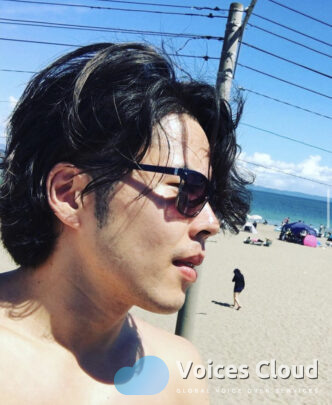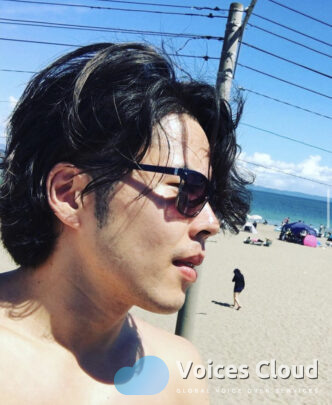 100% Secure
Job is done or money back
You pay only the listed price without any hidden costs.
We keep your money until you are happy with the delivered work.
The job will be done or your money will be returned.
​Japanese Male Voice-Over Artist "Jorge Satou"
We'll work with Jorge.
Let everyone hear the persuasive voice of the Japanese.
Delivered from our Japan-based home studio.


Hi, thank you for checking out my profile!
I'm a professional Japanese voice-over actor with over 10 years of experience based in Japan.
Many Japanese national TV shows chose my voice to attract viewers.
My voice is intelligent, versatile, rich, authentic, sophisticated, passionate, natural, and trustworthy.
Please ask me for a custom demo for your upcoming voice project!
-Client list
Major Japanese TV stations (Fuji TV, TBS, ASAHI TV, NIHON TV)
Microsoft, Amazon, SONY, Hitachi...
​
-Interests
Strength training, Bonsai, Sea
​
-Equipment
Microphone: LCT440PURE
Computer: MacBookPRO
Audio Interface : SteinbergUR12
Editing software: Cubase Le
​
-We can introduce you to a VO team.
We can also introduce you to several professional voice actors in Japan.
Frequently Asked Questions
-How much do you charge?
It depends on the nature of your request. Please don't hesitate to let us know what you know at this time so we can negotiate based on your budget.
​
-Can I propose a multi-person Japanese demo to my client?
We have excellent professional Japanese voice actors on our team.
I am not the only one, but I can introduce you to many other professionals.
Thank you for reading this far.
I'm looking forward to working with you!
-Jorge S.
-Budget
-Delivery date
-How to use (where to publish)
-Number of videos and amount of text
Please let us know the above in advance.
Media Player Error
Update your browser or Flash plugin
Media Player Error
Update your browser or Flash plugin
Media Player Error
Update your browser or Flash plugin
Media Player Error
Update your browser or Flash plugin
Media Player Error
Update your browser or Flash plugin