Voice Actress in Mandarin from Taiwan!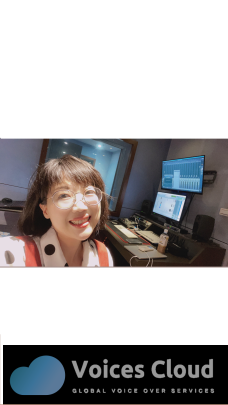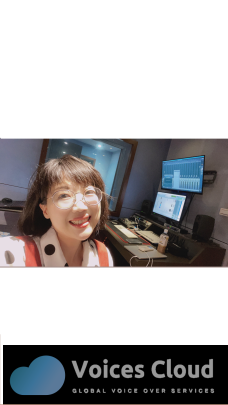 100% Secure
Job is done or money back
You pay only the listed price without any hidden costs.
We keep your money until you are happy with the delivered work.
The job will be done or your money will be returned.
Miranda
▒ Taiwanese female voice artist ▒
◑Improvising
Ours|Improvisational theater|2018 Taipei Fringe Festival
◑Voice Acting
Good at dubbing business introduction, audio books, teaching materials, advertisements, in-store radio, telephone voice, radio dramas, foreign-language dramas, and video-game roles.
Having a wide range of voice variations.
Good at voice acting with a warm, cordial and elegant quality.
Also young, bright voice. Excellent approach for energetic rollers, videos of youth themes, youtub video, game advertising and voice acting characters.
◑Age of the roles dubbed:
about 3~60 years old (little girl ~ old lady)
Thank you and let's get started making your project :)
PRICING:
If your case cannot be done by myself, I need a separate quote. I work with more than 100 experienced Voice actor in Taiwan. Sync extra - I will time the recording to sync with your video, presentation, or soundtrack. Order 1 per 60 secs of video. I will deliver audio ONLY. If you need us to deliver the final video, you need to add "render video" extra and "background music" extra(if applicable). Free revision is allowed only if the VO artist misread something.
When you order, I will need 3 things:
1. Your finalized, approved script. 2. The style with which you would like your script delivered ((conversational, authoritative, soccer mom, high energy...) 3. I will check the final recording for you before delivery. Be sure to note the delivery style before hand to avoid additional charges. Thank you and let's get started making your project
About long-form narration
Please note: If your project is a long narrative (audiobook/e-learning guide with more than 1000 words), please go to my narration demo: http://bit.ly/2P0t8pk, which has the full formal rate.
Media Player Error
Update your browser or Flash plugin
Media Player Error
Update your browser or Flash plugin
Media Player Error
Update your browser or Flash plugin
Media Player Error
Update your browser or Flash plugin
Media Player Error
Update your browser or Flash plugin