Voice over in native Persian / Farsi iran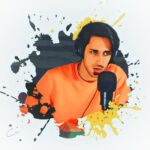 "Narrator - Dubber - Dubbing Director - Actor"
You can get the best from us. Your projects in Persian with the best narrator ladies and gentlemen. Before placing an order, be sure to send a message, so that we can give you the best advice. Please read the profile in full before posting. We value your work and your projects, just as you value our expertise. Question : Why is it so expensive for 200 words or 1 minute? Answer: Because 10, 20, 30 years have been spent to learn and gain experience. So that we can deliver a one-minute job to you at its best.
100% Secure
Job is done or money back
You pay only the listed price without any hidden costs.
We keep your money until you are happy with the delivered work.
The job will be done or your money will be returned.
Before placing an order, be sure to send a message, so that we can give you the best advice.
HELLO!
Welcome to my native language, Persian (Farsi).
Note : that we have Persian language in different countries and if you are looking for fluent Persian language without accent, I must say you are in the right place. (Persian language in Iran without accent)
I will voice act in Persian over your videos. With 9 years (2012) of voice acting and speaking experience in a variety of media jobs. I will deliver your work with the best pronunciation and the best expressions in Farsi. I also have artistic backgrounds in theater, narration, and singing.
==============================
Video Narration
Audio books
Podcasts
Phone System And IVR
Voice acting / Impersonation / Lip synching
Radio
TV
Video Games
E-Learning
#voiceover #narrator #narration #farsi #persian #narrative
#dubbing
Do you work with professional equipment?
Do you deliver the audio file with the best quality and format?
Do you have any downloadable samples?
yes , You can send me a message and get the download link.
Can you deliver on the same day?
Yes. We can deliver on the same day which will cost you extra.
What are "COMMERCIAL RIGHTS" and do I need them?
A Commercial license is the standard licensing option for organizations and business entities. Commercial use describes any activity in which you use a product or service for financial gain. "COMMERCIAL RIGHTS" are required for 99% of orders we receive.
Why is SCRIPT PROOFREADING so important?
Because it's all about the message. Listeners and viewers tune out when the message doesn't make sense. As native speakers, we can find the best and local way of using a sentence. By adding this extra to your offer, you increase the accuracy of your message being recorded.
What is AUDIO TO VIDEO SYNC?
If you have a completed video you want me to sync my voice-over to or your script needs to be narrated to meet a precise time, then you need to purchase AUDIO TO VIDEO SYNC. Up to 1 minute = $20 1-2 minutes = $40 2-3 minutes = $60 and so on...
Can you give me a cheaper rate?
Depends. We offer discounts on larger projects. We waive Commercial rights for returning customers.
Are free revisions included in your gig Or post?
If we make a pronunciation mistake with your script, or if we accidentally edit something out or miss a line, we will do a free revision. If you change your script or the style you want the voice-over after it has been recorded, then you will need to place a separate order for that.
Your price is higher than some other sellers I've looked at. Why is it so?
We have an experienced, professional voiceover actors team. Furthermore, we provide studio-quality sound. Our rates reflect this, enabling us to spend the time on your recording that your project deserves. We'll ensure you get the quality you pay for.
What Time Zone Are You in?
Turkey time is 3 hours ahead of GMT
The buyer must send me all the required information.
Be responsive if the buyer is needed while doing the job.
If there is a problem during the project, the buyer will help to solve the problem.
The buyer must request with full knowledge and obtain the required information from the buyer before ordering.
Most importantly, have professional behavior and ethics. thank you
Media Player Error
Update your browser or Flash plugin
Media Player Error
Update your browser or Flash plugin
Media Player Error
Update your browser or Flash plugin
Media Player Error
Update your browser or Flash plugin
Media Player Error
Update your browser or Flash plugin